The organizational structure of PCTN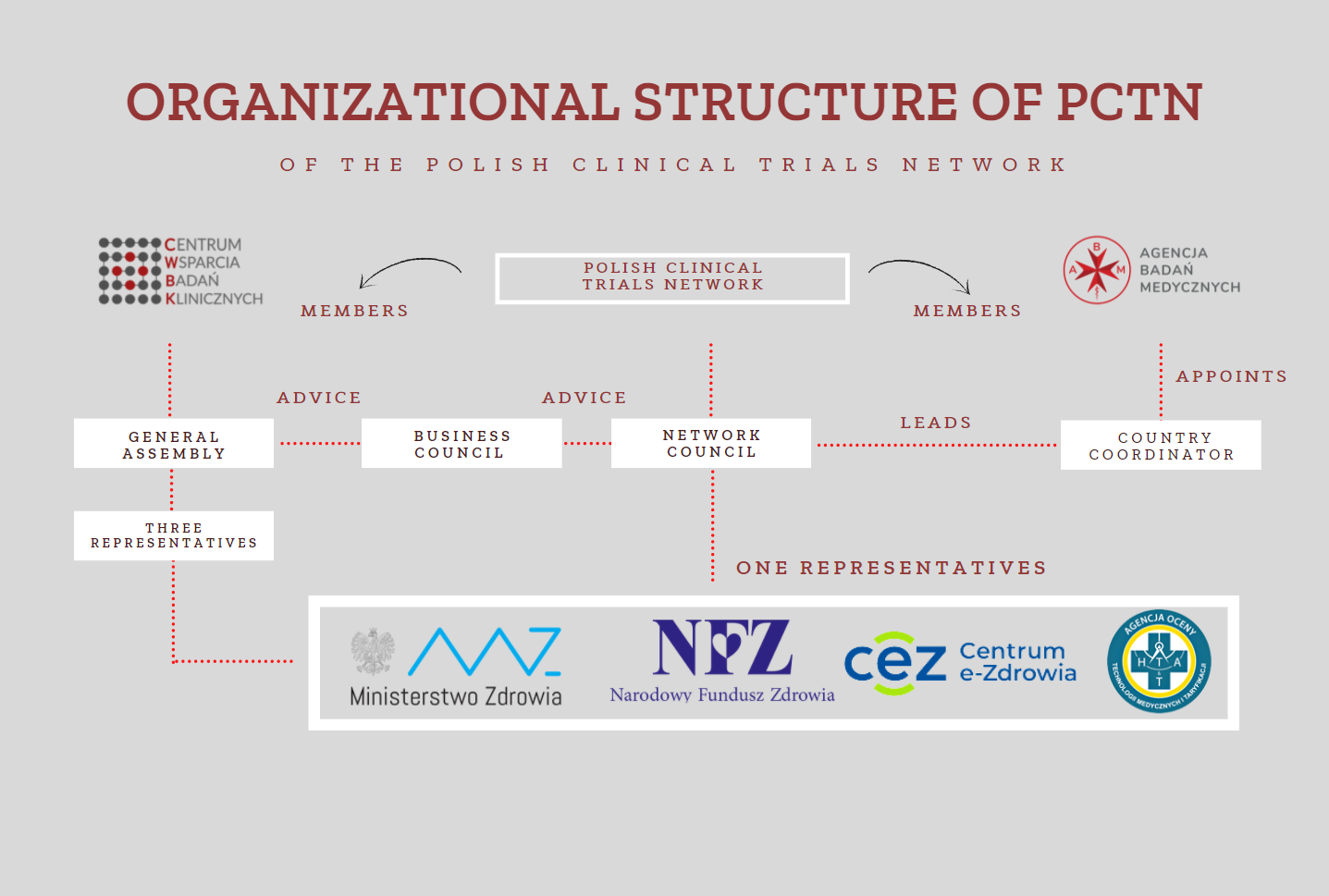 NATIONAL COORDINATOR chosen by the President of the Medical Research Agency, organizes the work of the Polish Clinical Trial Network. Responsible is, inter alia, for operational activities, preparation of reports on network activities, preparation of strategic plans and verification of tasks carried out within the network.
The coordinator, together with the PCTN COUNCIL, makes decisions regarding the operation of the network and the rules of cooperation with Sponsors. The Network Council meets regularly several times a year.
THE BUSINESS COUNCIL is an independent advisory body that brings together representatives of individual stakeholders related to the area of clinical trials.